If you like your fixed gears with fat meats the Def Wish is for you. It's great as an all-arounder or a 700c fixed freestyler.
It's got a mid BB, 14mm dropouts, 45/45 internal headset, and updated geometry. We've also redesigned the headtube, gussets, rear end, and given it larger overall tubing diameters. The crown jewel of this beast though, is that it fits a 29'er tire slammed without the need for dramatic dimples on the chainstays.
The Def Wish is sold as a frame only, and was designed to be used with our Dropout fork.
Features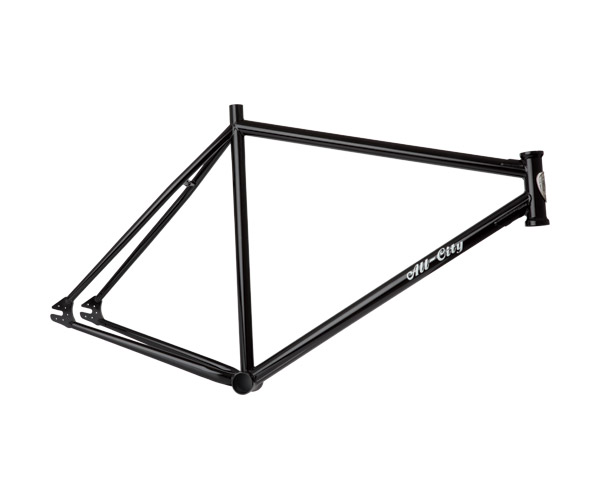 Frame
100% full 4130 ChroMoly steel. Double butted down, top, and seat tubes. Top and down tube gussets at the head tube.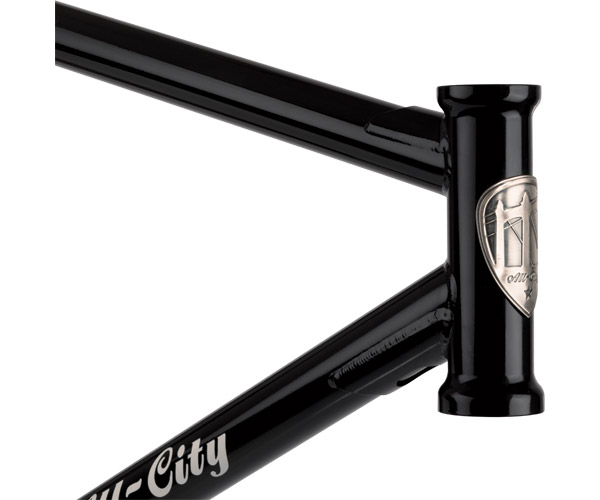 Internal Headset
Campy 45/45 standard
Fork
Designed to be used with our Dropout fork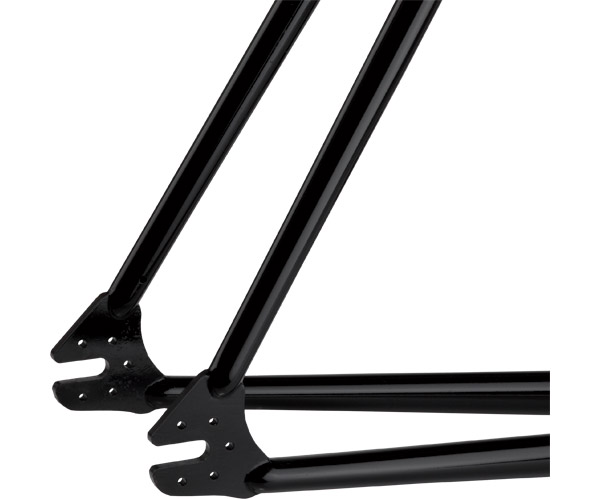 14mm Dropouts
14mm with spacers to accomodate 10mm hubs
Tire clearance
29X2.0 with the tire slammed fully forward in the dropouts.
E.D. Finish
The entire bike is E.D. coated inside and out. E.D. coating not only improves the quality and durability of the paint, but is the best rust proofing agent going. With the E.D. coating there is no need to Frame Saver the bike, it's already done for you.
Build Specs
Head Set: Campy 45/45 standard
Dropouts: 14mm w/ spacers for 10mm compatibility
Bottom Bracket: Mid
Rear Spacing: 120mm
Seatpost: 27.2
Seat Collar: 30.0
Brakes: Long reach road
Max Chainring: 37t
Frame Weight: 5.5lbs
Tire Clearance: 29 X 2.0
Geometry pt 2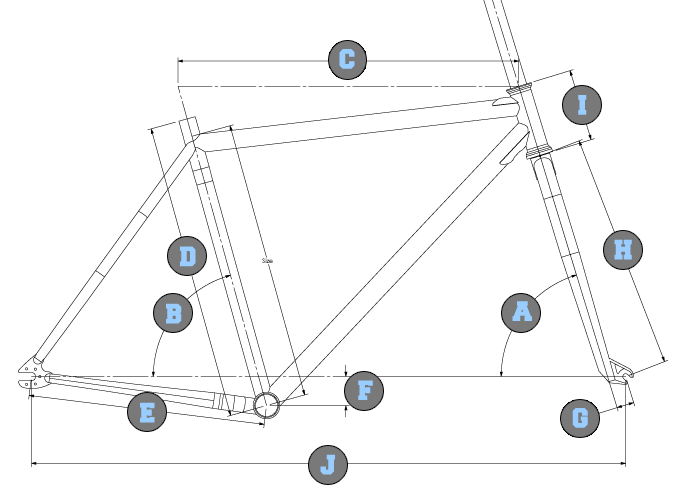 | | Size | Small | Medium | Large |
| --- | --- | --- | --- | --- |
| | Head Tube Angle | 72.5° | 73° | 73° |
| | Seat Tube Angle | 74.5° | 74.5° | 74.5° |
| | Top Tube Length | 570 mm | 590 mm | 615 mm |
| | Seat Tube Length | 470 mm | 515 mm | 560 mm |
| | Chainstay Length | 410 mm | 410 mm | 410 mm |
| | Bottom Bracket Drop | 50 mm | 50 mm | 50 mm |
| | Fork Offset | 30 mm | 30 mm | 30 mm |
| | Total Fork Length | 410 mm | 410 mm | 410 mm |
| | Head Tube Length | 110 mm | 125 mm | 140 mm |
| | Wheelbase | 1013 mm | 1028.7 mm | 1054.1 mm |
Part Numbers
| Part Number | Size | Color | Description |
| --- | --- | --- | --- |
| FM4750 | Small | Black | Def Wish Frame Small |
| FM4751 | Medium | Black | Def Wish Frame Medium |
| FM4752 | Large | Black | Def Wish Frame Large |